2022 How Do We Research Shoulder and Neck Massager?
We first visited various e-commerce giants such as Amazon and eBay to find the best-selling and most popular shoulder and neck massager on the market.
Of course, we also make sure to go there and check out their popular massage products on the Australian website.
Professional comments and comment blogs also played a role in our decision because we examined which models caused a great sensation on the Internet.
XB-018 NECK MASSAGER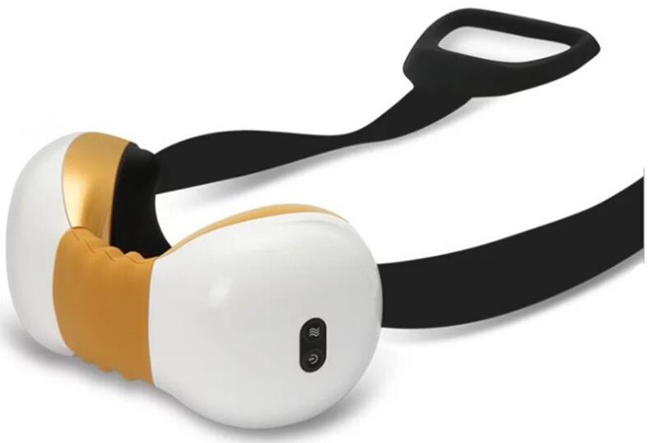 Why do we like it:
1. Ergonomic design, fit your neck perfectly
2. Wireless control releases your hand
3. rechargeable with UBS line
4. Fit your neck, and can be loop traction to relax your neck
5. Far-infrared hot application, active collaterals, promote blood circulation and alleviate pains
6. Hot application, Vibration, Electrical impulses, treatment modes, and manual strength levels for electrical impulses treatment, to liberate your neck freely in working pressure.
7. Two buttons, the start button, long press three seconds to start the machine, when the machine is turned on, the press is the reverse kneading, the hot key is to control heating or not heating
What does the customer say:
"After a whole day of computer work, it is simply serving me in heaven!
The massage head is rolled and kneaded like a human hand.
They work accurately and deeply where I feel most nervous.
With the help of the handle, I can easily move it to where I need it most.
It's much smaller than other neck massages on the market, so I can put it in my backpack and use it during work breaks. "
-- Chris Zhang.
The XB-018 NECK MASSAGER is a model designed specifically for the neck because it is designed to be right at the back of the neck and has two dangling shoulder straps that you can pull up to achieve varying degrees of massage depth.
The arch itself can be adjusted to comfortably fit the width of your neck, and you can easily use the handle to move around the device to hit the area you want to massage.
Unlike the list entries so far, the model includes a built-in rechargeable battery and is compact, which means you can easily carry it with you and use it in a variety of places.
Shoulder and neck massager: purchase Guide.
There are many things to consider when buying a shoulder and neck massager.
Do you need something portable?
Which muscles do you plan to target?
Is the material durable?
Are you looking for something you can use in the car?
For all the models on the market, it can be very difficult to find a high-quality model that really meets its promise of soothing massage.
Before you buy the equipment, we recommend that you do your homework to find out what makes the massager great and whether the model has the features you are looking for.
To help you in this respect, we have compiled a quick purchase guide for shoulder and neck massages.
Portability.
For many people, portability is a key aspect of the massager.
They want to be able to use it at work, at home, on vacation, or on business.
Having said that, you should make sure that the model you focus on can be carried with you with minimal hassle.
Power supply direction.
Most neck and shoulder massages need to be plugged into a socket to work.
Even if it's portable, it's a scoundrel.
Fortunately, some of them come with car adapters, so you can use it on the road, with few batteries and rechargeable.
Style.
Neck and shoulder massages come in a variety of shapes and forms, and it's important to figure out which one is right for you.
When you sit in your favorite chair, you may prefer the pillow type model, which you can push against your back or neck.
Or you may better choose the type that hangs over your shoulders and neck because it gives you more freedom in determining the intensity of the massage.
Travel bag.
Some massages can be very bulky, which is a problem if you plan to take it with you after work or at work.
What is worth a try is whether these models provide at least one travel bag that you can stuff into so that you can easily carry it.
Heating.
If your muscles warm up a little before kneading, the massage will be more effective.
Many massager models have an infrared heating function that you can turn on or off at any time for a deeper massage and more relaxing effect.
Materials.
Massages can be very strong, so it is important to buy massages made of sturdy materials.
In this way, even if it is often used, it can last for many years.
The type of heating also makes you sweat a lot, so you may also need to consider variants that are easy to clean.