2021 China Fuzhou Cross-Border Exchange Conference
On March 18, 2021, the first China Cross-border E-commerce Fair was grandly held at the Fuzhou Strait International Convention and Exhibition Center.
With the theme of "Linking Cross-border and Whole River Basins · Building a New E-commerce Ecology" as the theme, this exhibition is co-sponsored by the Foreign Trade Development Bureau of the Ministry of Commerce, Fujian Chamber of Commerce for Importers and Exporters, and Fujian Huiyuan International Exhibition Co., Ltd. It is one of the largest events held in the field of cross-border e-commerce in my country to resolve cross-border trade blockages under the influence of the epidemic and promote the digital upgrade of traditional foreign trade. Find factories for sellers and help factories cross-border.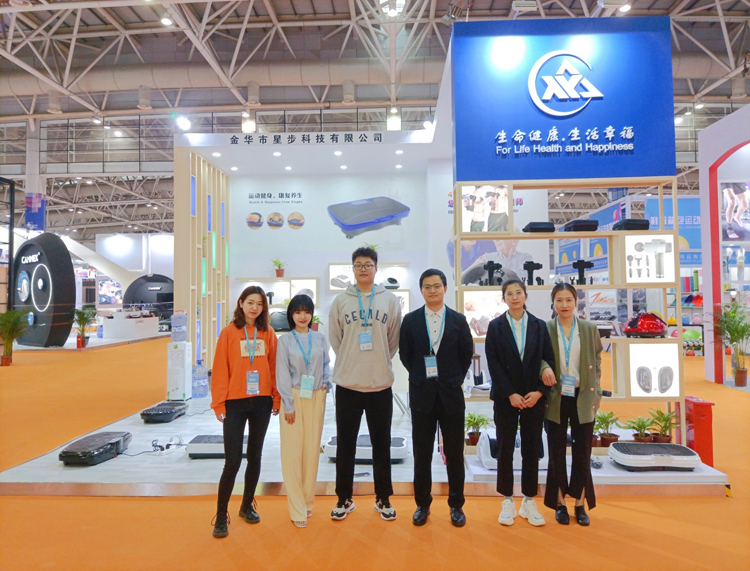 To cross-border, not only good products are scarce, but also talents and capital. This exhibition also brings solutions to these two major pain points. The developing cross-border companies especially need more talents and capital to connect. This time, these resources will be integrated to facilitate companies to find resources suitable for their own stage.
Jinhua Xingbu Technology Co., Ltd. takes the maintenance of life health and happiness as its mission, provides high-quality products and good services as its own responsibility, and relies on the principles of advanced technology and diverse needs, and is committed to the research, development, production and production of sports fitness and rehabilitation products. Sales.
The main products displayed by our company are: fat-removing machine, fascia gun, pedicure machine and other products. The location of the exhibition hall is conspicuous and the flow of people is huge. , And accepted an interview with CCTV, with more than 300 people experiencing it, and received unanimous praise. Achieve good trade exchanges with customers, exhibitors, and trading companies.