Massage Gun XB-1904
| | |
| --- | --- |
| Product Name | Massage Gun |
| Input Voltage | 24V 1A |
| Rated Power | 51.84 Wh |
| Rated Frequency | 50Hz/60Hz |
| Box Size | 65*36.5*50 cm |
| N.W/G.W | 18/19 Kgs |
| Motor | Blushless |
| Material | ABS +Steel |
Product Details
Function:
1. Helps relieve muscle soreness and stiffness/ Improves range of motion/ Promotes circulation/ Accelerates warm up and recovery.
2. The deep muscle massage gun is cordless and Lightweight, easy-to-use for self-myofascial release.
3. For athletes workout: Relieve muscle soreness after athletic and crossfit training.
4. For personal physical therapy: Soft tissue pain relief and chiropractor assistance.
Package: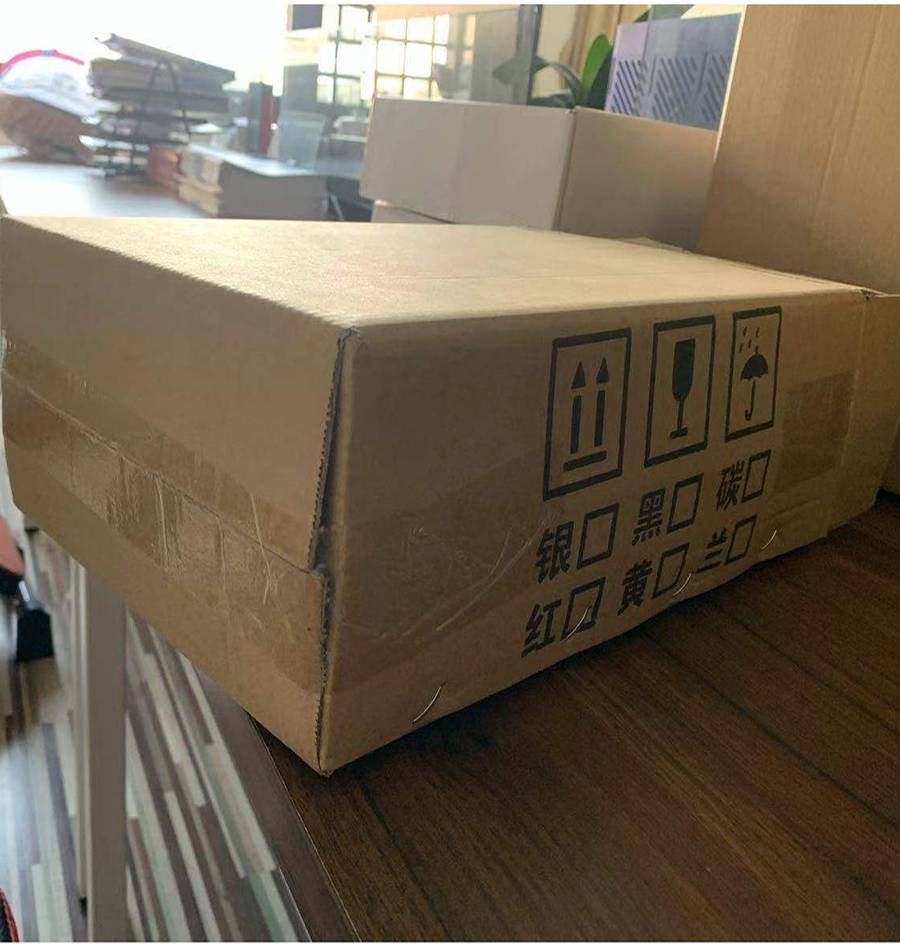 Massage Gun is a device that helps stretch recovery through vibration equipment, which can deeply relieve muscle stiffness and soreness and increase blood circulation. It is suitable for athletes, fitness enthusiasts, office workers and the elderly. Notes 1. Do not impact joints 2. Don't stay in the same location for too long 3. Please refer to the instruction manual and schematic diagram for proper use. 4. Please turn off the power at the bottom in time after use. 5. If there is an error, it is because the protection device is activated, please restart it.
Get a better relaxtion after exercise Rejuvenate sore tissue and aching muscles. With a powerful motor that delivers powerful high-penetration, Handheld massager is designed to send waves of relaxation and relief throughout your body. The Boosts athletic performance when incorporated into pre-workout warm-ups and post-workout recovery routines, and boosts everyday mobility and flexibility via trigger-point massage therapy for joint pain relief, myofascial release, and sore muscle relief.
Massage Heads Spherical Head - For large muscle groups such as arms, back,hips,thighs,calves,etc Bullet Head - For impacting deep tissues such as merdians,joints,palmas and aoles Air Cushioning Soft Head - For sensitive muscles relaxation Flat Head - For back bulk muscle groups U-Shaped Head - For neck,spone and Achilles tendon D-Shaped Head - for abdominal muscles
Technical Specifications: Power: 24W Battery Capacity: 6 x 2600mAh Charging Time: 4 hours Working Time: 4 - 10 hours Adjustable Level: 10 levels Frequency: 1400 - 3200 rpm Noise Level: 42 - 52dB
What's in the Box: 1 x Massage Gun 6 x Massage Heads 1 x Power Adapter 1 x Travel Case 1 x User Guide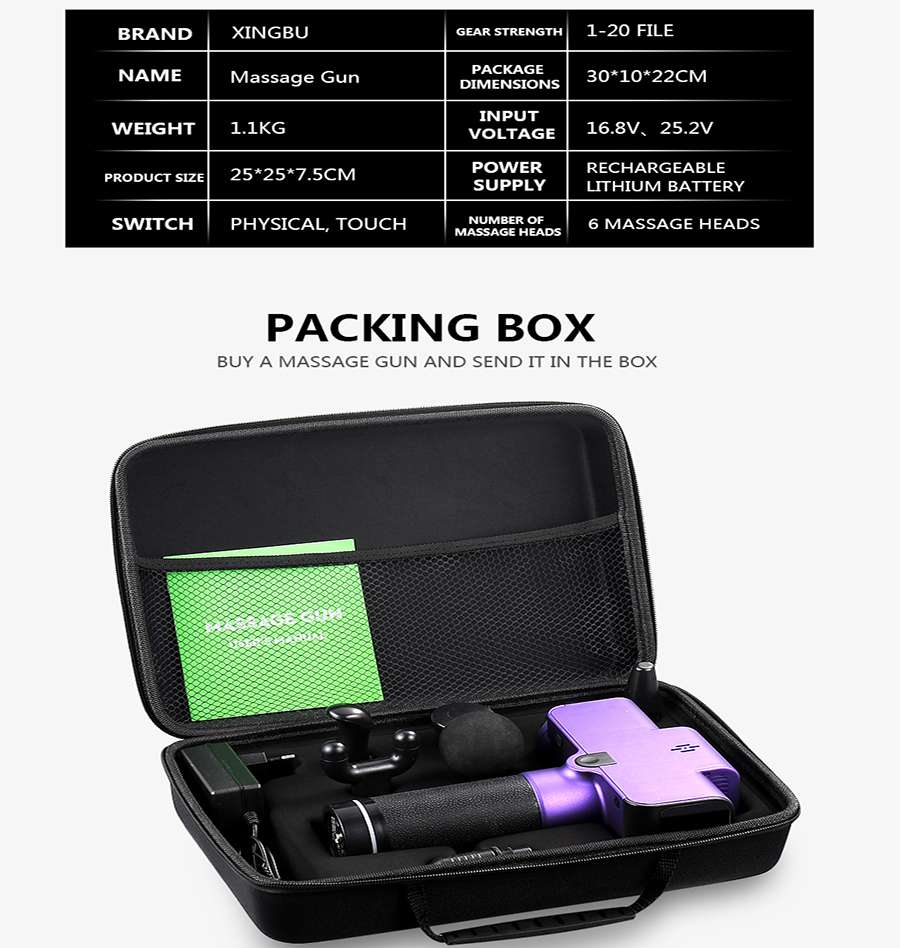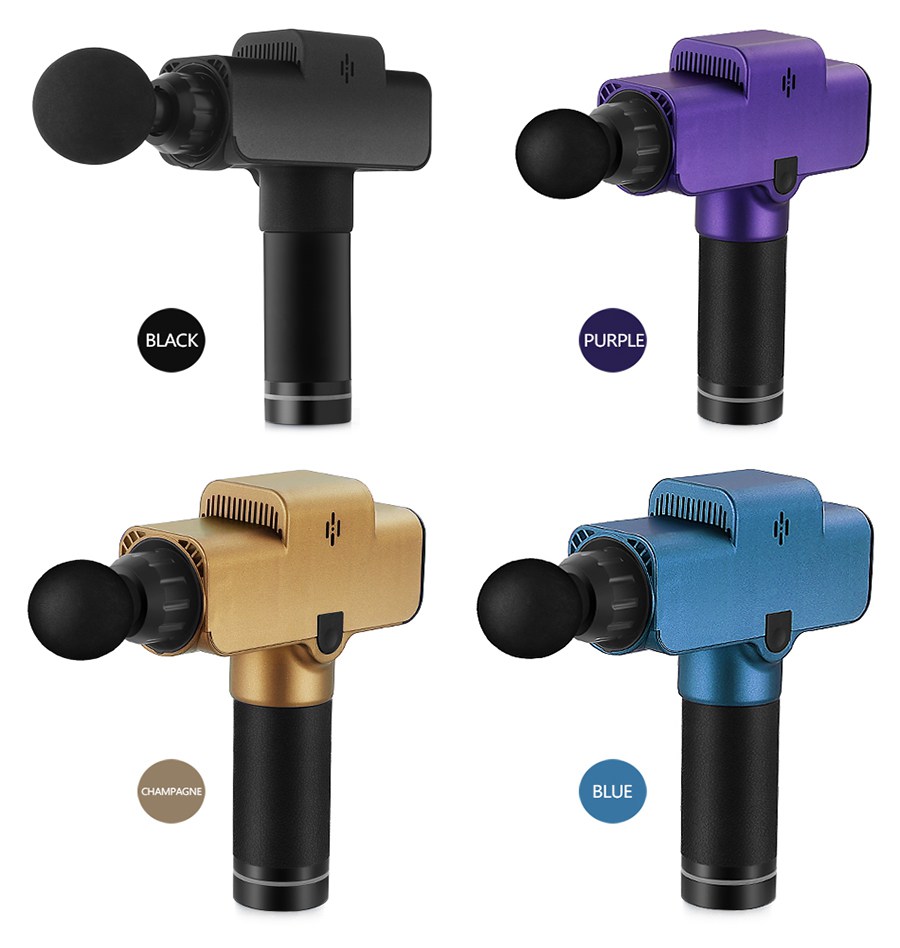 Align and attach battery into base of unit - ensure it is securely locked in place.
Power device on by moving the power switch on the bottom of the battery to the ON position. Power device
off by moving the power switch to the OFF position.
With power switch in ON position, press the power button once to turn device on to level one, twice to turn
device to level two and three times for level three. Pressing the power button again will turn the device off.
The blue LED lights will indicate the corresponding power level.
With unit off, fully insert applicator by pressing in. Remove by pulling it out.
Massage desired body part at the desired speed applying pressure as needed.
To remove the battery, lightly press the battery release button with thumb. Firmly pull downwards on the
battery / handle with the other hand.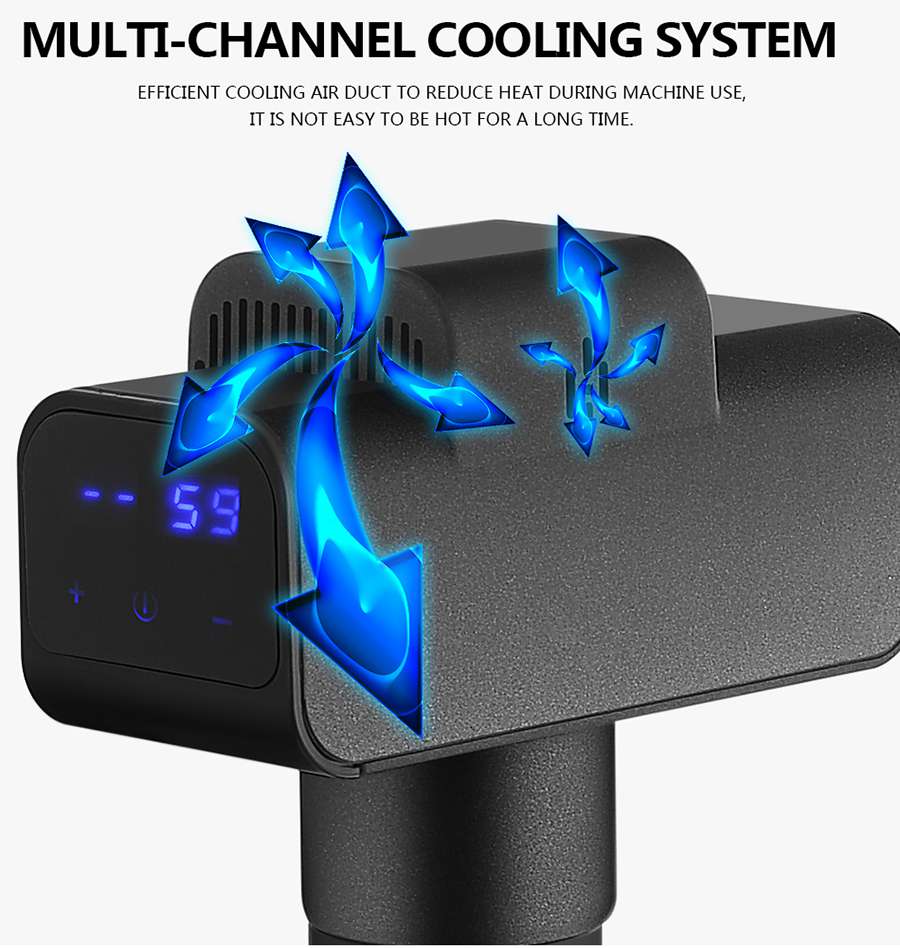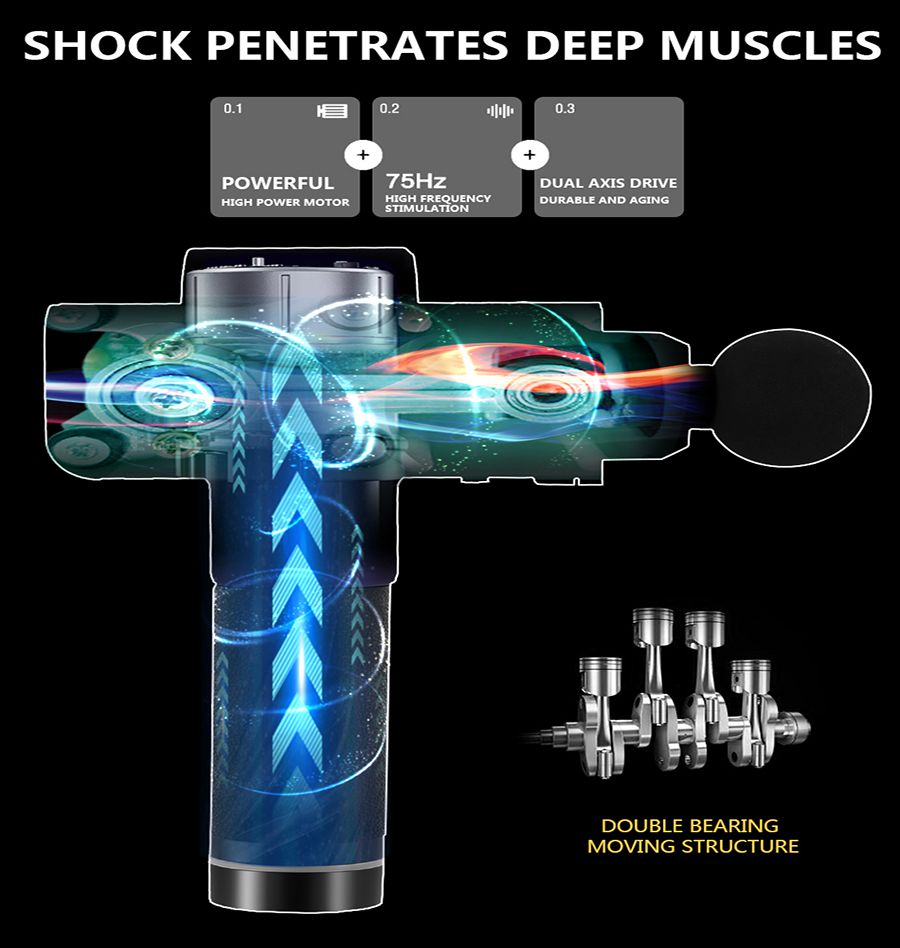 Details Image:
The bottom is equipped with a breathing light, which is a red light when charging.
When it is turned on, it is a green light.
There are 6 massage heads in total.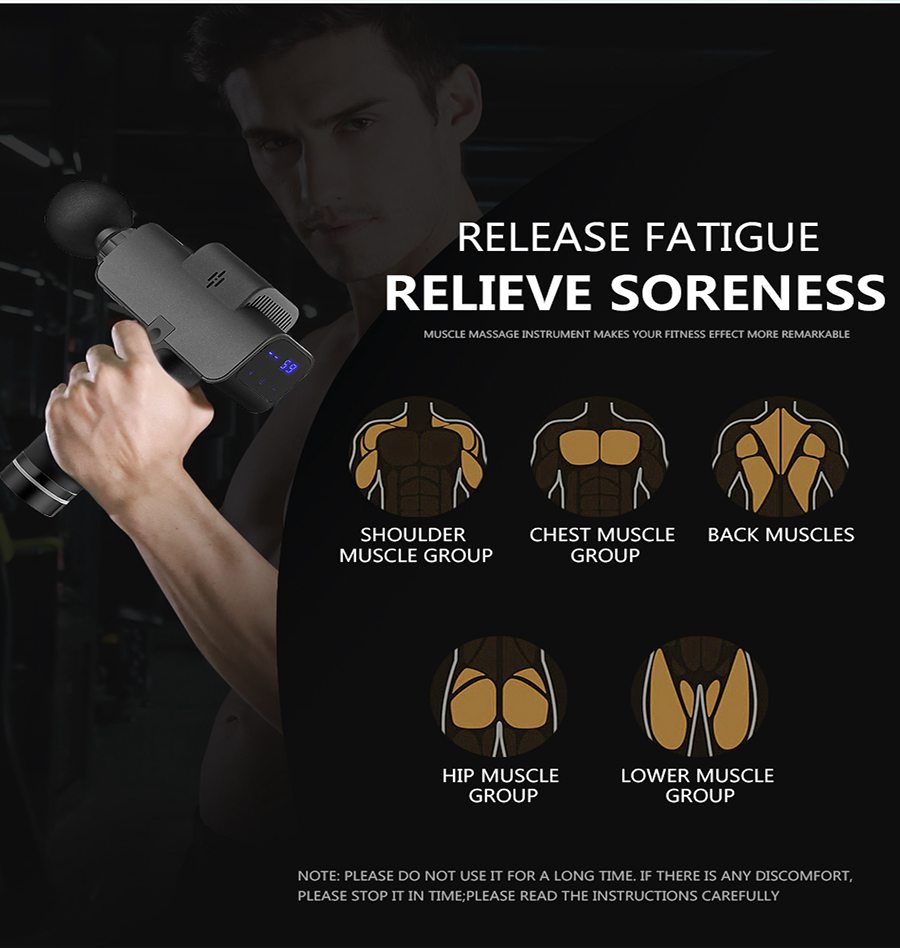 Product Usage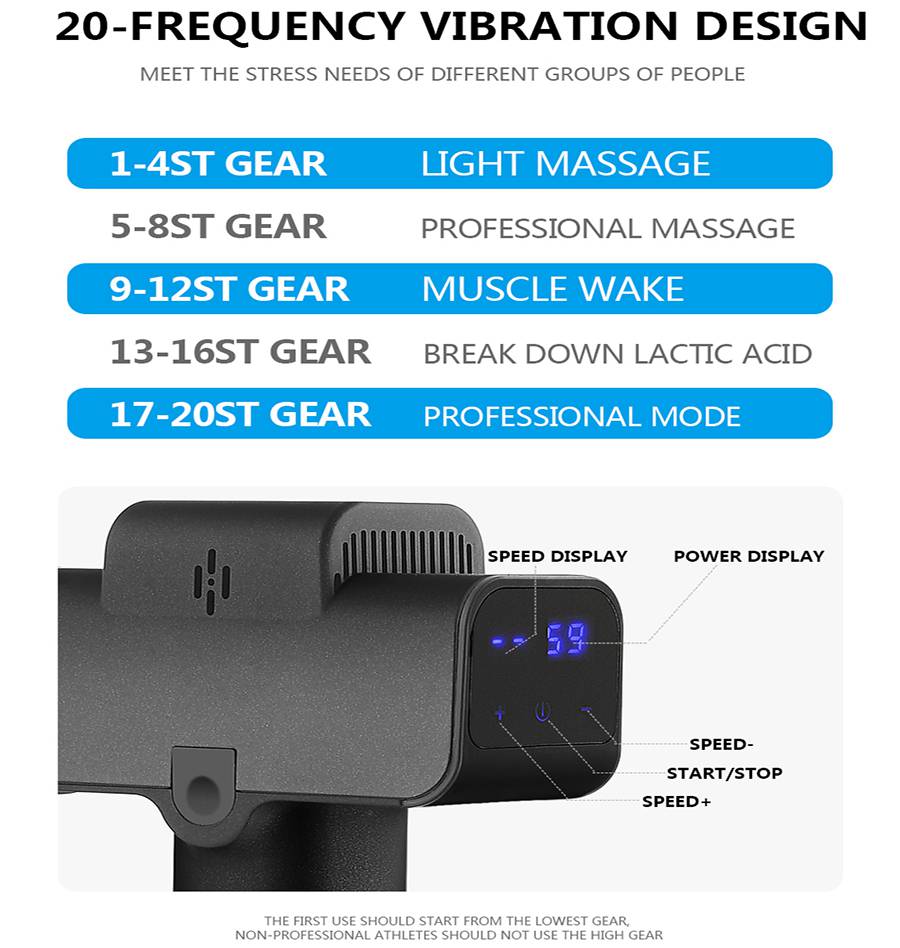 1. The Muscles Massage Gun goes up to 3200 RPM, allowing for maximum muscle relief.
2. 20 SPEEDS for you choosing: Choose between 20 different vibration speeds to find the best fit for your muscles.
3. The cordless massage gun is digital LED display with touch switch, you could increase or lower the different gears clearly.
4. Super silent high speeds: the tissue massage gun using powerful high-torque motor featuring New Noise Reduction technology.
5. The vibration massage gun come with 6 massage heads: provides a relaxing massage experience and reduces bone damage.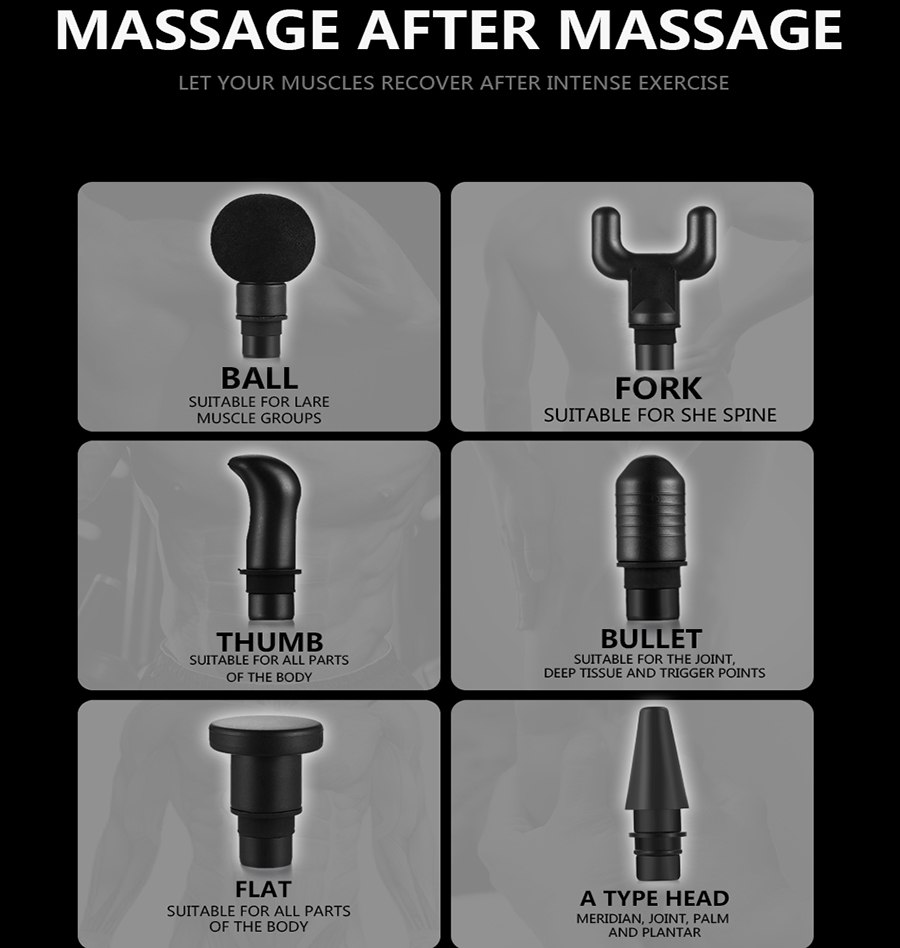 1. Round ball head: Suitable for whole body muscle relaxation.
2.Bullet head: Suitable for joint parts, such as leg joints, deep tissues, and small muscle areas.
3.U-shaped head : Mainly used for spine, neck and shoulder for sensitive muscles or soft tissues.
4.Flat head: Suitable for full body muscle relaxation, such as back and leg.
5.Finger massage head:suitable for soreness everywhere, such as leg muscles, and arm muscles
6.Triangular massage touch:suitable for acupoints, relaxing body fatigue.
Product shot map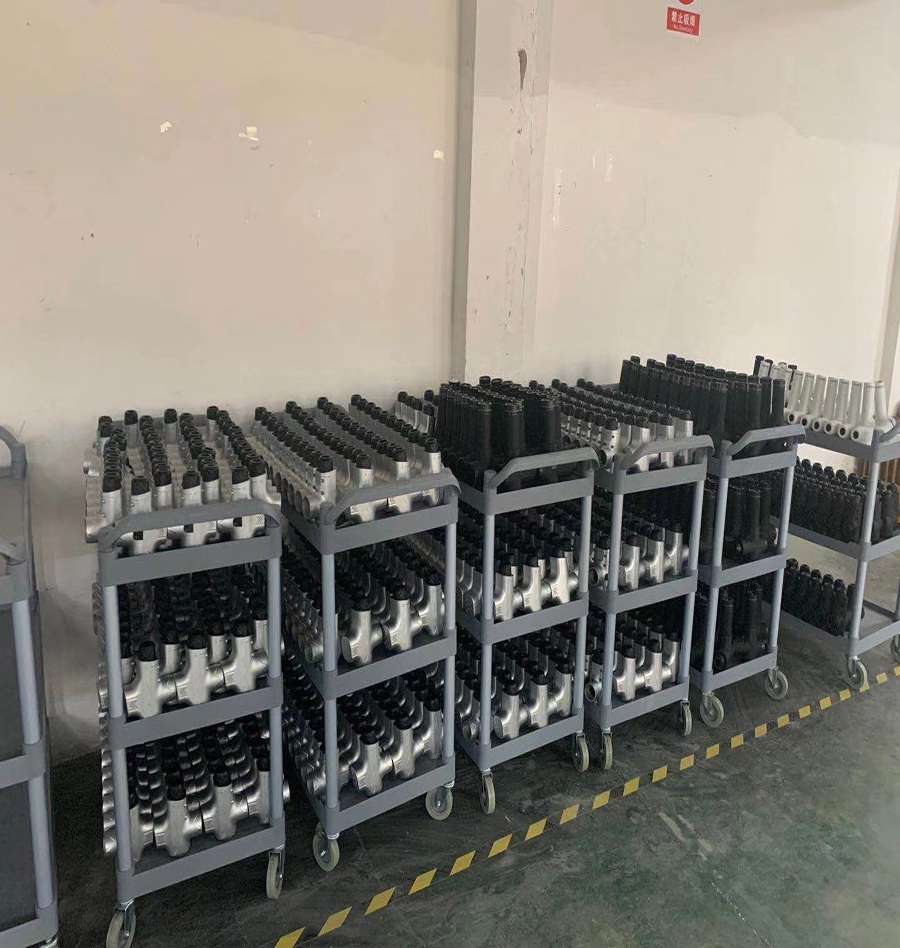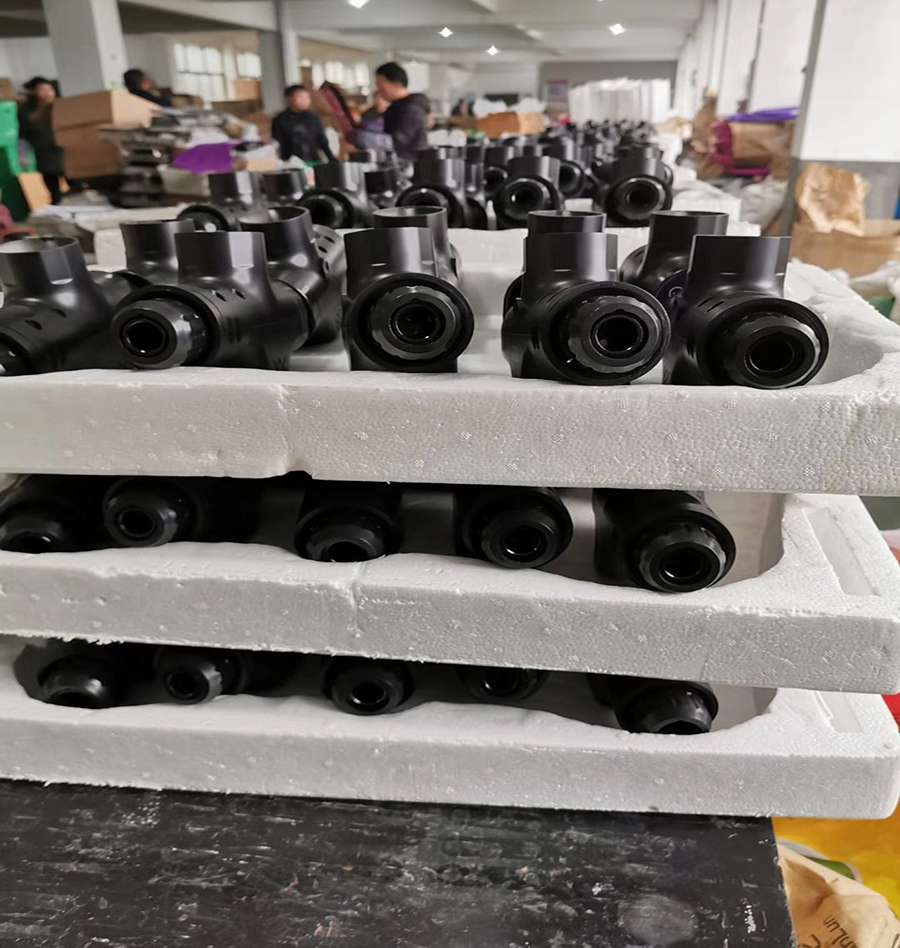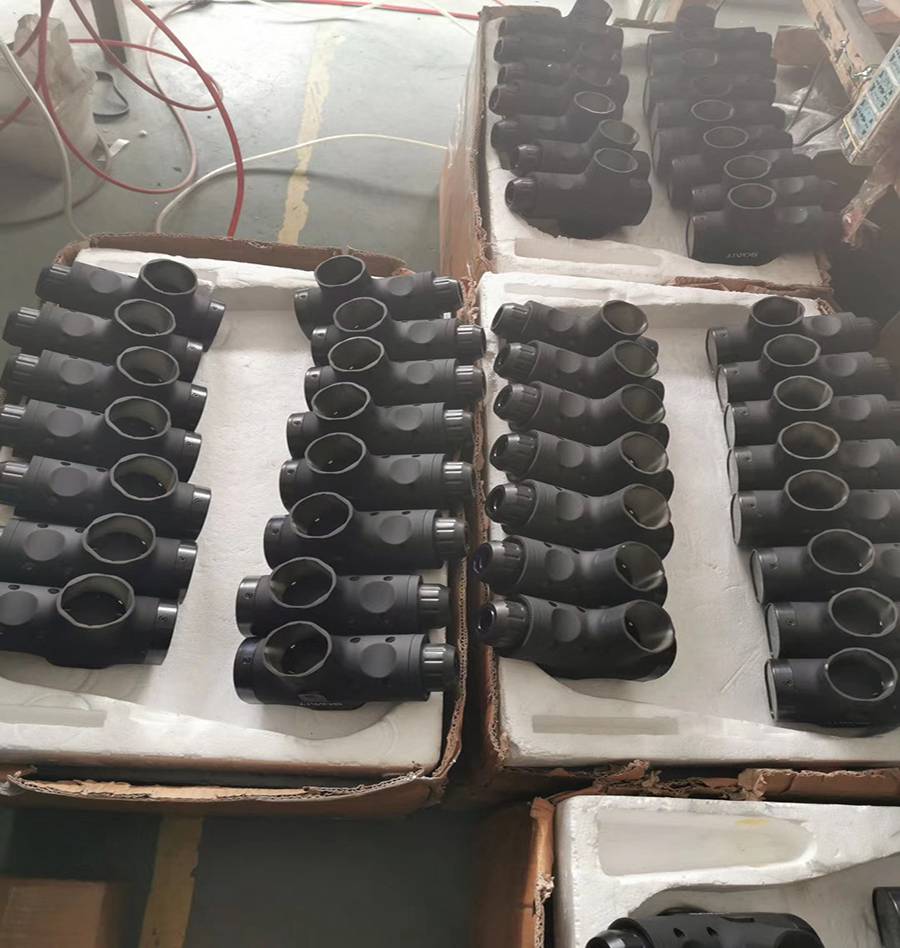 Company Instruction: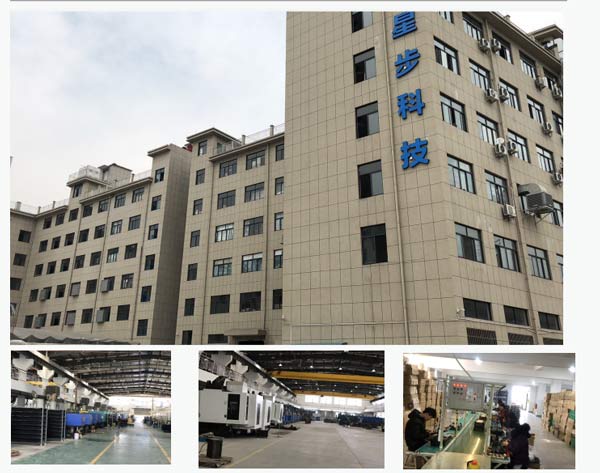 Our Services & Strength
We provide one year warranty against manufacture's defects. So you don't need to worry about the quality.
JinHua City XingBu Technology Co,.Ltd is a Hi-Tech Enterprise Inegrates with scientific research,maunfacture and marketing ,which is a professional manufacture of massage products and gymnastic equipment.It locates in Central Zhejiang Jinhua City Jinyi City New District.Covering more than 20000
Our Chairman of the board insisted carries out "the quality first,the prestigefirst,serves first"the objective.in the new century develops the innovation mental and truefeelings code of honor manner,creates the first-class product .the first-class achivement .Let XingBu product come to more and more healthy family .
Why Choose Us?
1) High quality:we choose brand parts on product,can ensure each product pass several different country's test and get certification for customer.
2) Newest design:every year we push at least 3-4 new model product for customer develop their market.we also can change the product according to customer's design.
3) Our advantage:have our own land plant and product patent.Product certification for different countries.With IS13485,SGS,BSCI factory inspection.Use brand accessories.High quality product with good price.Professional after-sale service team.
4) Your satisfaction is our pursuit. If there is any question about our product, shipping, package etc. Pls do not hesitate to contact us. We will try our best to solve the problems.
5) We can offer you best after sale service and technical support. If you have any question for operation or technology problems, we will reply you in 24 hours.